These pictures are painful, they are distressing. The beauty of the photography contrasted with the tragedy of the subject matter is scarring. Taken by Swedish photographer Magnus Wennman, the collection, entitled "Where The Children Sleep," details the desperation of the youngest refugees fleeing the savagery of the Syrian civil war. Despite having escaped the conflict, their plight remains uncertain, forced to sleep with makeshift pillows, ragged in clothing dirtied from a long and incomprehensible journey away from their homes.
Ahmad, 7 years old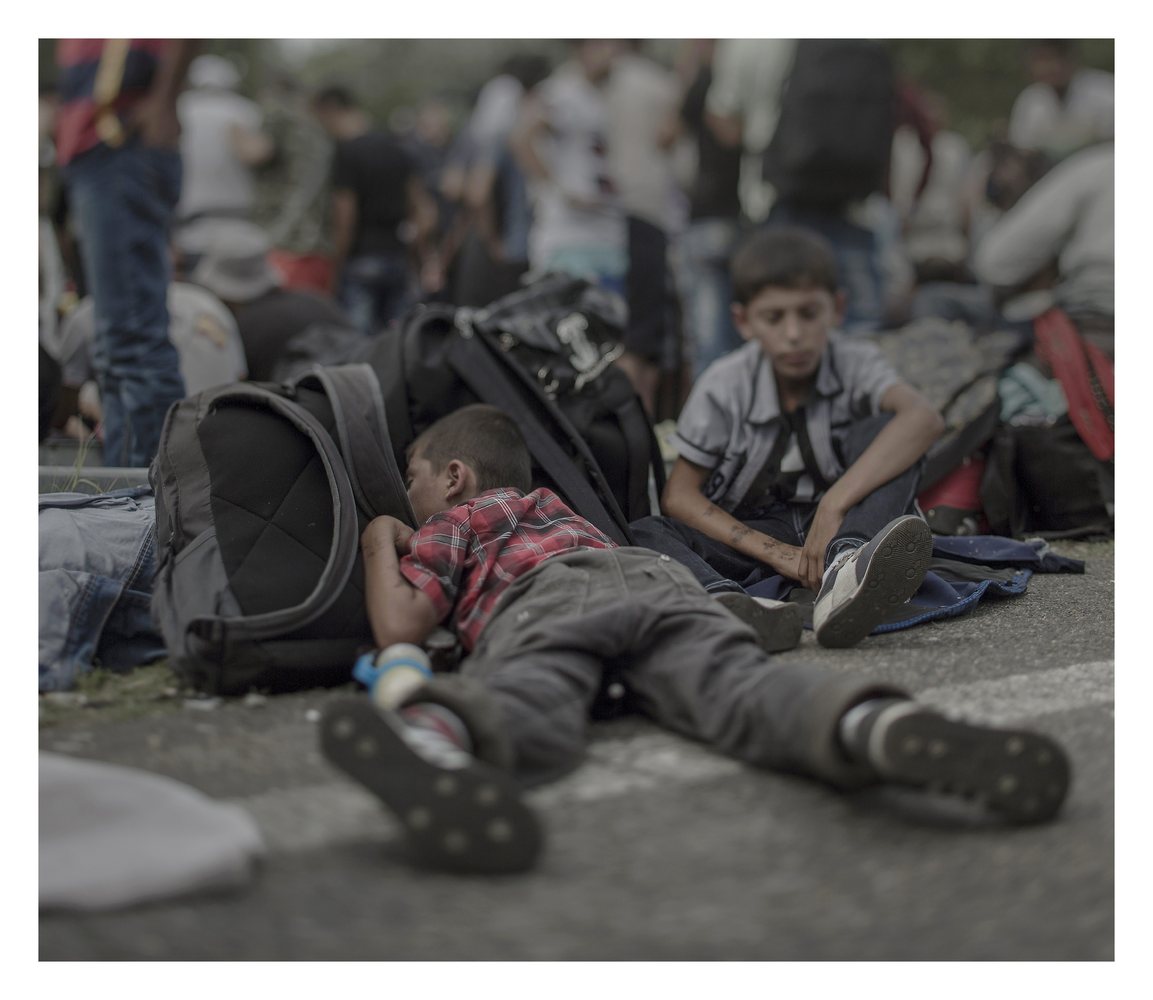 Horgos/Roszke. Even sleep is not a free zone; it is then that the terror replays. Ahmad was home when the bomb hit his family's house in Idlib. Shrapnel hit him in the head, but he survived. His younger brother did not. The family had lived with war as their nearest neighbor for several years, but without a home, they had no choice. They were forced to flee. Now Ahmad lays among thousands of other refugees on the asphalt along the highway leading to Hungary's closed border. This is day 16 of their flight. The family has slept in bus shelters, on the road, and in the forest, explains Ahmad's father.
Tamam, 5 years old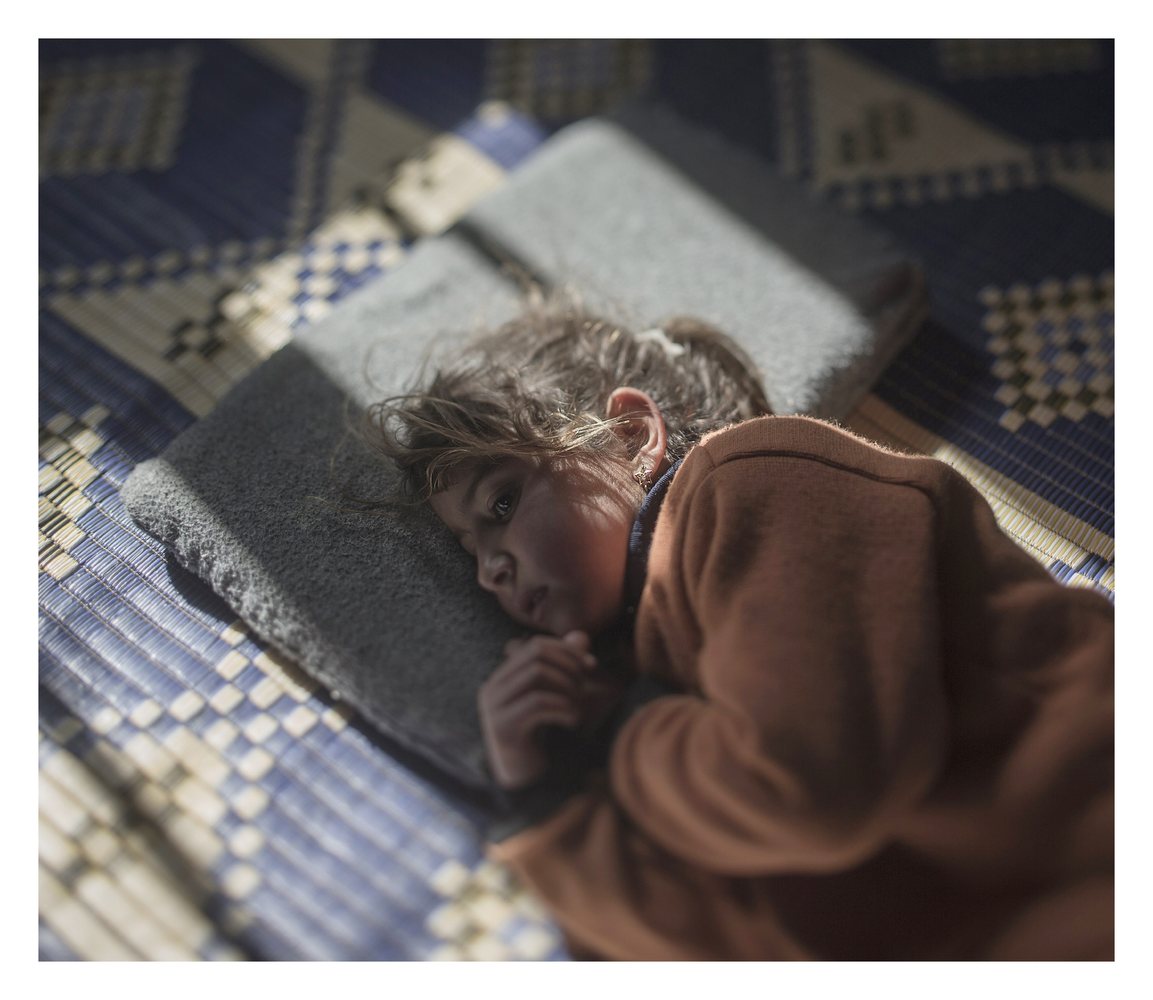 Azraq. Five-year-old Tamam is scared of her pillow. She cries every night at bedtime. The air raids on her hometown of Homs usually took place at night, and although she has been sleeping away from home for nearly two years now, she still doesn't realize that her pillow is not the source of danger.
Shehd, 7 years old